Pros
Generate creative, unique and high-converting content within minutes
Saves time and costs by auto-generating content within just few clicks
Generate high-quality content following popular marketing frameworks such as AIDA, PAS, etc.
50+ Copywriting skills for different platforms such as social media, eCommerce, blogs, sales pages, company profile, etc.
Translate in more than 100 languages and adopt different tone for different mediums such as academic, professional, slang, childish, etc.
Cons
Need to buy upsells to unlock full features
Does not generate full-length article for blogs
Let's face it. Writing content for blogs and other online mediums is boring but a necessary evil. After all, who in the right mind would love to desolate himself from all the worldly affairs just to stare at the blank wall all day in the hope of that million-dollar idea popping out of nowhere that not only engages the audience but also entices them to take action.
With all the content being created on the internet, it's getting quite difficult to keep coming up with the pace of creating new and fresh content every day to address the appetites of the visitors (and more importantly, the search engines).
Not to mention the fear of getting hit by writer's block that gives chills down the spine of every writer.
Fortunately, we live in a time when lazy humans, in addition to the menial and repetitive tasks, have now also started to shift the burden of creating content to computers and in this wake, we've seen some great AI Copywriting tools sprouting here and there that just need a cue to come up with never-seen-before content.
One such tool is CopyBlocks.AI. and in this CopyBlocks Review, we'll see if the content created by AI Copy Generator is even worth publishing or is it just the mesh up of random words and synonyms from the huge database of the thesaurus.
Additionally, we'll also see the different features and its pricing to vet if it's even affordable and will also cover an extra mile and see how CopyBlocks AI works and if it's even worth your hard-earned money and time.
But before that, have a look at this important disclosure:
Affiliate Disclosure
This article contains affiliate links and Passive Money Guru may get compensated should any reader decides to follow the link on this article and buys the product, however, it won't have any effect on their own price.
Read our Affiliate Disclosure Policy for more information
CopyBlocks Review
What is CopyBlocks AI?
CopyBlocks AI is a self-writing AI-powered app that writes original, high-converting and engaging content for social media posts and ads, blog posts, sales pages, etc. completely on auto-pilot.
It's just like you have your own dedicated copywriter but that's not human so you don't have to deal with all the shortcomings of human nature.
Why Do You Need CopyBlocks?
Times have changed and a lot of businesses are really struggling to move online. The pandemic changed a whole lot of things and today, those changes are still trying to take effect.
Nowadays, freelancers, content creators, and agencies have become the order of the day and those who are into these are bagging thousands of dollars from clients that have discovered their relevance.
The big winners here are – copywriters.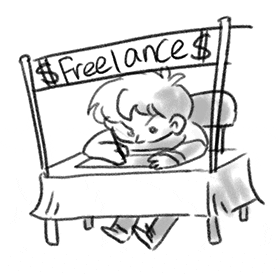 As far as online marketing is concerned, copywriting is the most important as it is needed in website design, video creation, Social Media Ad creation, blogging, and so many more.
But unfortunately, these freelancers with their out-of-date templates and "unimaginable" prices end up with copies that might end up unsatisfactory and unable to convert. No one wants to be in this situation.
This is why CopyBlocks can help you solve this problem, even if you have zero skill in writing.
CopyBlocks is a Futuristic 'Self-Writing' A.I.-Based App that Builds And Runs A Professional Copywriting Agency Business FOR You Completely Hands-Free. It uses advanced marketing technologies like A-I-D-A & P-A-S that generate guaranteed-to-convert copies in less than 60 seconds.
How Does CopyBlock Work?
You can generate and sell awesome, high-converting and highly engaging, original content With CopyBlocks for popular mediums like Social Ads, Websites % E-Commerce, Blogs, and Company Profiles, etc.
Just follow these three (3) simple steps:
STEP 1: Enter Product Name & Description
STEP 2: Select The Type Of Copy & Tone
STEP 3: AI Generates 100% Original Copy
CopyBlocks – Demo Video
Here's a helpful video that shows how easy it is to use CopyBlocks and generate content within minutes.
Who Is The Founder of CopyBlocks AI?
CopyBlocks AI is the brainchild of Ifiok Nkem.
Now, who is Ifiok you may ask?
Well, Ifiok is definitely not a newcomer. A doctor turned digital marketer, he has quite a reputation of being a seasoned SaaSpreneur who has previously developed and launched multiple bestsellers.
In fact, Ifiok has not only mastered the art of popping out digital products but has also helped other SaaS products
Founder of SnapiLabs, further adding to his accolades, Ifiok has also been vetted and included by Forbes & accepted into their prestigious Business Council in recognition of his track record of successfully impacting entrepreneurs & small businesses, industry leadership as well as personal and professional achievements.
Pricing – How Much Does CopyBlocks AI Cost?
Currently, the opening introductory price of CopyBlocks AI is a one-time payment of $47.
That surely looks like a bargain, however, the price isn't going to stay that low for too long.
After the initial launch phase, probably from September 16, 2021, either this one-time payment will go up or the new users will have to pay a monthly subscription.
Now, how much is it going to be? Well, CopyBlocks hasn't mentioned it yet so I would not say anything about it.
Features Of CopyBlocks AI
Want to check out the awesome features of CopyBlocks AI? Keep reading below!
#1. 50+ Copywriting Skills, 100+ Languages With Human-Like A.I
Whatever the business niche, CopyBlocks creates custom content to fit the bill. The Artificial Intelligence-powered tool generates high-level human-like copies. So with CopyBlocks, it is so similar to that of expert copywriters.
Using CopyBlocks, you can create unique content for:
Social Media Posts and Ads
Headlines, Sub-headlines, Product Description, Product Pitch for websites and eCommerce businesses
Blog post ideas, intros, titles, listicles, bullet points to blog and paragraphs
Sales Copy
Company motto, mission, value proposition, company and personal bios
That's not it. Using CopyBlocks, you can translate your copy in more than 100 languages with just a few clicks.
#2. Expert Marketing Using AIDA Framework
If you are a marketer in the 21st century, you already know the importance of the AIDA Framework. CopyBlocks understands the psychology of buyers & creates copies that follow their cognitive methodology, making sure it works every single time!
#3. Persuasive Writing Using PAS Framework
CopyBlocks simplifies the uphill task that is content creation that is required across digital platforms. It builds communication on the Problem-Agitate-Solution method increasing overall persuasion of the copy. Imagine not having to brainstorm to create converting copies.
#4. Better Copies With The Content Improver
Have content that you may have written earlier or commissioned a freelancer to write and doesn't work anymore, isn't relatable, has become outdated, or simply doesn't convert? Now, you can insert pre-written content & let us rewrite it in a way that makes it attractive, better-sounding & converting!
Other features include:
Longer Text With Built-In Sentence Expander
Perfect Title With The Headline Expert
Universal Acceptance Thanks To The Quick Translator
Higher Rankings Using The Keyword Generator
Effective Brand Voice Courtesy Tone Adjuster
What Are The Benefits of CopyBlocks?
#1. No need to hire expensive copywriters
Copywriting is an in-demand skill where the top-of-the-line professionals are charging more than $100/hr. While this sounds like a golden opportunity for freelancers to cash in, at the same time, rings alarms for the marketing agencies and the businesses. Especially those, who cannot afford to pay such a hefty price.
CopyBlocks enables these businesses to rub shoulders with big guns as far as marketing is concerned. The cost of marketing becomes significantly lower when you don't have to worry about hiring expensive copywriters paying them on an hourly basis.
Similarly, since every aspect of CopyBlocks is automated you can generate professional-level copy within minutes. All you have to do is to provide basic cues for CopyBlocks to get started.
#2. Get Rid Of Writers Block
Does the term Writers Block give a chill down your spine?
It should and every writer sooner or later encounters this dilemma and does not matter how hard you try, you just can't seem to generate any new idea to write about.
Although, this is not a permanent state still, eats up a lot of time especially when you have deadlines to meet.
One of the benefits of CopyBlocks is that since it's not human, it can pop out ideas within a few minutes and doesn't have to deal with the limitations of human psychology.
#3. Create high-converting copy without any copywriting skills
CopyBlocks uses modern and innovative AI technology to generate content and content ideas. Those who have even the slightest of idea about how AI works, unlike conventional software, do not generate content based on pre-defined rules. Instead, an AI-based software analyzes the content, sees what works, and then creates content that is uniquely based on its own deduction.
What this means is that even if you have no copywriting skills, you can still come up with catchy, engaging and high-converting content without even breaking a sweat as it's the computer that will do all the heavy lifting for you.
#4. Easily Set Or Change Tone Of Your Copy
Different audiences need to be addressed in different tones. Of course, you cannot create a professional copy for kids' products or create content around the modern pop-culture slang if you want to sell, say, an accounting or payroll software.
With CopyBlocks, you can add versatility to your content as it provides you the freedom of infusing different tones in your content such as professional, childish, academic, mysterious, slang, etc. Thus widening your clients base.
#5. Work As A Team
Even if you want to hire a team of content writers, CopyBlock allows you to add team members so that you can manage them right from within the dashboard.
#6. FREE Commercial License Allows You To Start Your Own 6-Figure Digital Marketing Agency
The last (but not the least) benefit that CopyBlocks offer is that not only you can use the content for your own business but you can also to sell it to other businesses.
This means that you can now start your very own 6-figures digital marketing agency right from the comfort of your home. All you need is CopyBlocks and a database of contact details of other businesses to approach.
Are There Any Upsells?
As of this moment, CopyBlocks offer 5 special upsells. These are:
Upsell 1: Unlimited – $97 for 1 year
Users get access to create unlimited copies, unlimited projects and unlimited downloads. You also get access to how to train the AI to write the way you want it to write.
Upsell 2: Pro – $67
With this upsell, you get access to more Copy Categories like:
Email Writer (Sales & Cold Emails)
Sentence improver
Simplify Sentence
Expand Sentence
20 new categories coming in the next few months
You also get a faster speed of copy generation, graphics design software, and priority VIP support.
Upsell 3: Agency – $47
The user gets access to everything they need to start a widely successful copywriting agency business;
Stunning ready-made video Agency website
Irresistible Proposal (Ms Word & Powerpoint)
Highly optimized cold call Email Sequence
Pimped-to-sell Telemarketing scripts for videos
Print-ready commercial Graphics templates for video services (business card, letterhead, invoice, trifold brochure)
4 DFY Facebook ad creatives
DFY web banners & google ads
DFY legal contract vetted by an attorney
Upsell 4: Digital Marketing Agency Success Package – $67
Get Instant Access To TEN Full-Blown Digital Marketing Service Kits & provide high in-demand digital marketing services to your NEW & EXISTING clients.
Upsell 5: Whitelabel – 10 & 50 Accounts $347 – 50 accounts
When you upgrade to the Whitelabel package, you can fully rebrand CopyBocks as your own – add your logo, your own name and sell under your own domain.
CopyBlocks – UpSells Bundle – $247
If you want to get your hands on these powerful upsells then this bundle is surely made for you.
Instead of paying more for each bundle individually, this upsells bundle will save you tons of money.
Get lifetime access to all the upsells above for just a one-time payment of $247
CopyBlocks Bonuses
Every CopyBlocks user can claim the following four valuable bonuses without any additional cost:
Bonus #1 – 7 Days Product Creation BluePrint
Become more than just an affiliate and learn how to create your own digital product in just 7 days, this awesome bonus will teach you, in a step-by-step manner, how to create and sell your own digital products and create multiple streams of passive income streams that will make you money even when you sleep.
Bonus #2 – 99,000+ PLR ARTICLES
Get access to a huge database of more than 99,000 premium PLR articles. You can use them in your ebooks or reports, sping them, sell them as-is or do whatever you feel will bring in more sales and subscribers to your product or website.
These articles are all yours with full commercial rights.
Bonus #3 – SECRETS TO PROFITABLE & EFFECTIVE OUTSOURCING
Tired of doing everything yourself and don't know how to scale further?
This bonus will give you valuable insights about how to PROs manage to run multiple million-dollar businesses without doing much of the heavy lifting themselves.
Learn valuable lessons such as:
How to Know When You Should Outsource
How to Identify Projects for Outsourcing
Everyday Tasks You Should Consider Outsourcing
Things to Consider Before Outsourcing
How to Avoid an Outsourcing Catastrophe
And more . . .
Bonus #4 – 100k Adsense Blueprint
Master the realm of paid traffic and learn how to run a successful ad campaign on one of the most popular ad networks, AdSense.

To date, AdSense remains one of the most widely used and lucrative sources of paid traffic and this bonus will teach you the ins and outs of the ad network so that you can make money online consistently.
Who Is CopyBlocks Best For?
CopyBlocks works best for the following:
Web designers
Video creators
Social media managers
Bloggers
Ad creators
Content Creators
Agencies
Freelancers
And absolutely ANYONE who wants to make tons of money online selling a high in-demand service.
Pros & Cons Of CopyBlocks AI
How Can You Make Money Online Using CopyBlocks AI?
I'm sure that you must have figured it out by now, however, if you still want me to spell out some awesome passive income ideas to make money online using CopyBlocks AI then I'd be very delighted to do this. After all, this is what my blog is about and what's the use of any Money Making App if you cannot create a passive income stream using it.
So here are some of these money-making ideas leveraging CopyBlocks AI!
#1. Start A CopyWriting Agency Or Sell Services As A Freelancer
With CopyBlocks, you can eliminate the cost of hiring expensive copywriters and can either start a full-fledged copywriting agency or work as a freelancer. In both cases, you can sell copies to interested clients without spending years mastering the art of copywriting. Or even better, hiring an expensive team of copywriters.
What this means is that you can lower your cost dramatically and bag all the income that you earn from selling your
#2. Create Articles For Your Own Or Clients' Blogs
This may sound like the first idea above and to a great extent it really is but the point I'm trying to make is that you can generate content ideas for your own blog.
Although, CopyBlocks doesn't create a full-length article, however, it definitely gives a user the basic theme of the article to get started and base the article on that theme.
Coming up with interesting ideas for articles for the blog frequently, not only ensures higher search engine rankings but also helps create an online stream of passive income.
Goes without saying that you can offer the same service to your clients as well against a monthly retainer of updating their blogs with unique articles.
#3. Generate Content For Social Media Websites
Similarly, more and more businesses now need constant posting on social media just to stay in touch.
Using CopyBlocks you can create interesting and catchy social media updates and help brands establish rapport with their followers.
Needless to say that if you can do that for your clients then what's stopping you from doing it for your own business?
#4. Offer Product Listing Services To Clients On Amazon Or Other Ecommerce Websites
eCommerce has been on the boom lately. Not only big brands but also many individuals are now joining the club of Entrepreneurship by starting their online businesses.
One ordeal that these online businesses have to go through is the product listing where they have to write a product description that is not only descriptive which conveys all the details of the product but is also well-geared for SEO purposes by targeting the right keywords and at the same time, is interesting and engaging enough so that the customers don't leave after reading just one or two phrases.
This becomes even more important when the choices are abundant, and therefore, creates an opportunity for a good content writer to come to the rescue and CopyBlocks as a product description generator, can make this job even easier for you as you can generate unique, creative and engaging product descriptions from it.
CopyBlocks – Frequently Asked Questions (F.A.Q)
Q1. What Is CopyBlocks?
CopyBlocks is a modern AI-based, auto-content generator, that creates engaging, high-converting and unique content for blogs, sales pages, social media posts and ads and other platforms purely on auto-pilot and within a few minutes.
Q2. How Much Does CopyBlocks Cost?
Currently, the price of CopyBlocks is just a one-time payment of $47
Q3. Is There Going To Be A Price Increase?
Yes, as per the disclosed plan, the prices will go up after September 16, 2021, and then the new customers will either have to pay an increased price or a monthly subscription.
Q4. Who Is The Founder Of CopyBlocks?
The brain behind CopyBlocks is Ifiok Nkem who is a serial entrepreneur and a marketing rockstar who has developed and released multiple million-dollar digital products before CopyBlocks
Q5. Do I Need To Install Anything?
No, since, CopyBlocks is 100% cloud-based, you don't need to install anything on your computer.
Q6. Are There Any Upsells?
Yes, there are five (5) Upsells:
Upsell 1: Unlimited – $97 for 1 year
Upsell 2: Pro – $67
Upsell 3: Agency – $47
Upsell 4: Digital Marketing Agency Success Package – $67
Upsell 5: Whitelabel 10 & 50 Accounts – $347
Q7. Are There Any Bonuses?
Yes, on every purchase, the users can claim the following four bonuses absolutely free of cost:
7 Days Product Creation Blueprint
99,000+ PLR Articles
Secrets To Profitable & Effective Outsourcing
100K Adsense Blueprint
Q8. Does CopyBlocks Offer 24/7 Support?
Yes, the 24/7 support is available through chat and email.
Q9. Does CopyBlocks Provide Any Money-Back-Guarantee?
Yes, all the users have the safety of a 30-Day Money-Back-Guarantee.
Final Thoughts
No doubt, CopyBlocks is a decent effort to produce modern and innovative software that leverages the power of Artificial Intelligence and makes the lives of copywriters and other content creators so that they can produce unique and quality content for their platforms.
The price is quite low and the features are great. Plus you get access to valuable bonuses as well. So if you're looking forward to giving CopyBlocks a shot, you can follow the link below: